sustainability

rECOgnise
Sustainability is the need of the hour. House of Anita Dongre has been a forerunner in the Indian fashion industry towards identifying this early on. We have been taking steps towards creating responsible fashion.

We are defining a new language for sustainability where we recognise the importance of giving it a voice of it's own.

rECOgnise is a journey of sustainable initiatives, that ensure the products used in our collection are carefully curated using eco-friendly raw materials and responsible manufacturing processes.

We are committed to creating great fashion at the best price in a sustainable way.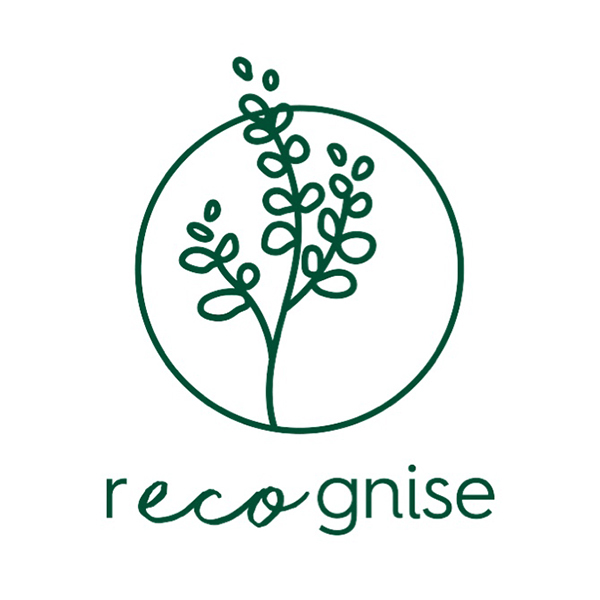 Our Pledge
Here's to leading the change by going gorgeously green, consciously responsible and setting bold goals.

By 2022, 100% of our PACKAGING will be made from sustainable sources.
All our tags and carry bags will be made from Forest Stewardship Council (FSC) certified paper. All our polybags, gift wrapping paper and corrugation boxes will be made from recycled material.

By 2025, more than 70% of Globaldesi clothing & 65% of AND clothing will be from sustainable fabrics.
Our garments will be made from sustainable and responsibly-sourced raw materials.

We will ensure that our supply chain partners make our processes of dyeing, printing and water consumption more sustainable. We also aim to recycle, re-use and compost our textile waste.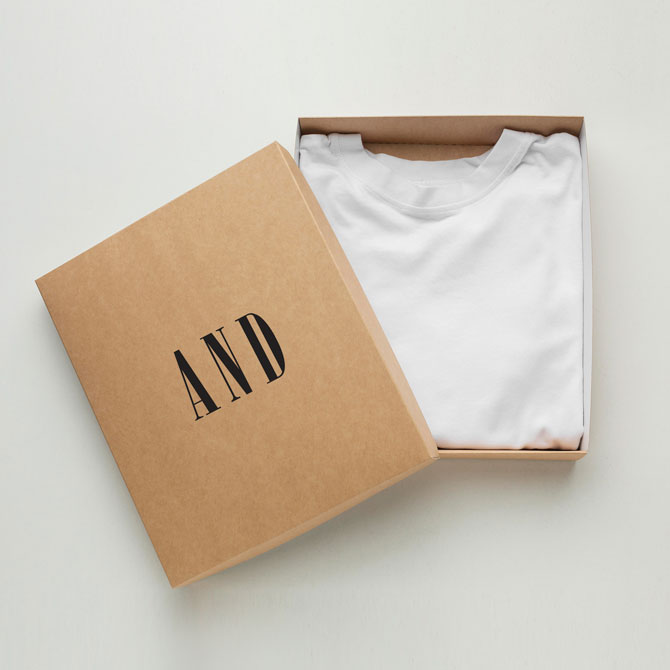 Environment Management
Sustainable Raw Material in Clothing

Introduction of sustainable raw material such as BCI certified cotton, Eco-Vero Viscose, Tencel Modal, European Flax certified Linen and recycled polyester for many existing qualities in AND and GD.

Season wise, increasing the percentages of sustainable fabrics to reach the target by 2025.

In AD and Grassroot, all sustainable fabrics are used in the collection.
Sustainable Packaging

We had pledged for soft packaging (tags, butter paper, gift paper, carry bags, poly bags) and hard packaging (e-commerce corrugation boxes and transportation boxes). We have already achieved the same by July 2021.

We have gone a step ahead to use 70% recycled plastic gunny bags and 70% recycled plastic adhesive tapes (it is a market innovation) for our warehouse operations.

The Packaging for AD and Grassroot is also completely sustainable now.
Eco-Friendly Infrastructure
We are striving towards designing and building an eco-conscious head office, online & offline stores to drive sustainability from grassroot level, conserve energy and gradually reduce our carbon foot-print.
Current Green Projects undertaken at HO & Retail units
Our design headquarters in Navi Mumbai was constructed keeping in mind our environment. The eco-conscious building is constructed to conserve energy and reduce our carbon foot-print

Reduced Energy Requirements, Consumption and carbon footprint by harnessing natural sunlight and ventilation.

67% of waste water generated is recycled which is deployed for toilet flushing and lawn irrigation.

Setting up of organic terrace garden and use of reclaim wood.

79% of our Exclusive Brand Outlets now equipped with energy saving LED lamps.

Segregation of wet and dry waste for composting at HO.

100% of our Electronic Waste (E-Waste) is recycled & disposed off in an environment-friendly manner.
Animal Care & Cruelty - Free Fashion
We are striving to drive a change in all aspects of procreating a green environment. We understand the importance of co-living in peace and are active advocators of animal care & cruelty-free fashion.
Cruelty Free Fashion
We are firm believers in equality – for humans and animals alike. All our accessories are made from cruelty-free, PETA approved materials.
Pet friendly workplace (Dog shelter)
We are passionate about animal welfare. We have adopted five adorable stray dogs at our Headquarter campus who were inhabitants of the area before our facility came up.
Vegetarianism
As a part of our ongoing endeavor to ensure ethical treatment towards animals and reduce our individual and collective environmental impact, our company is now vegetarian. We only serve vegetarian food to our employees and guests.


Partnerships & Collaborations
We understand that the pursuit of sustainability isn't a cakewalk and by facilitating a range of initiatives and partnerships, we believe we can increase our impact, influence and together accelerate change.
Goonj & NEPRA
In the midst of fight against pandemic, people in the state of Assam and Bihar are battling the devastating effects of floods. On 13th Aug. 2020, House of Anita Dongre donated 35,000 garments to help rebuild lives. We were a donation partner for Repurposing the Textile Waste and donating 1400 Godharis to Uttrakhand floods in September 2021.
Better Cotton Initiatives (BCI)

'House of Anita Dongre' partners with The Better Cotton Initiative / BCI to improve cotton farming globally. We are committed to sourcing about 70% of our cotton as Better Cotton by 2025. Better Cotton is not physically traceable to end products, however, BCI Farmers benefit from the demand for Better Cotton in equivalent volumes to those we source.
Lenzing

We use LENZING™ ECOVERO™ fibers derived from certified renewable wood sources using an eco-responsible production process by meeting high environmental standards, tailored to a sustainable lifestyle, contributing to a cleaner environment.

We use TENCEL™ fibers which originate from the renewable raw material wood created by the natural process of photosynthesis. The cellulosic fibers are manufactured using an environmentally responsible production process.
Aseai Khasi

Closing working with partners like Aseai Khasi, Japan for Bemberg Collaboration with AD for FW 22 and Grassroot and Tencel Luxe for SS '23.
Mirium

Introduction of 100% Plant based Leather - Mirum with AD to Eliminate the usage of PU.
IKEA Foundation

Partnering with IKEA Foundation to scale the Textile Waste Repurposing Project with other textile and Fashion Players in the Industry.
Intellecap - CAIF (Circular Appareal Innovation Factory)

HOADPL is working with CAIF on the project Circular +, in partnership with the Laudes Foundation (previously C&A Foundation). 'Circular +' focuses on the discovery, co-creation and prototyping process for socially inclusive circular business models.

Particularly focussing on creating evidence that by designing inclusion into circular business models, our main objective is to deliver positive social and ecological outcomes
Canopy

We are partnered with NGO Canopy to protect forests in our packaging and fabric choices and are part of both the CanopyStyle and Pack4Good initiatives.


PETA
Anita Dongre, Chief Creative Officer, House Of Anita Dongre, has been honoured with the PETA Humanitarian Award (2011) and PETA Compassionate Designer Award (2016) for her refusal to use leather and cashmere in her designs as well as her promotion of a vegan lifestyle and animal-protection.
Plant And Animals Welfare Society (PAWS)

We work with PAWS an animal welfare organization in rescuing animals in distress. Post rescue, PAWS specialises in treating the sick & injured animal in Murbad Rescue Center. Additionally, they organise awareness and vaccination drives for strays.


World for All (Canine Centers)
HOAD supports World for All, an animal welfare organization to find homes for helpless stray animals in Mumbai.

THE ANITA DONGRE FOUNDATION
Established in 1995
Community Tailoring Centres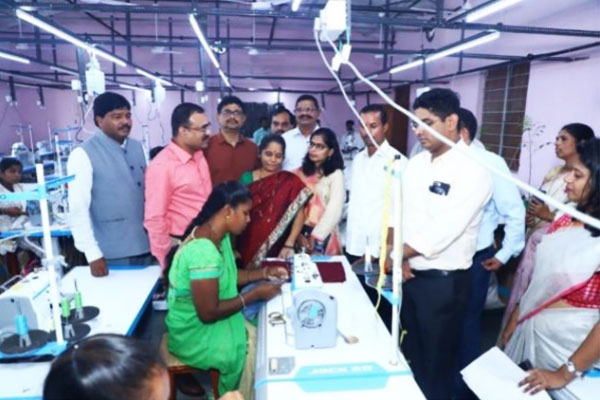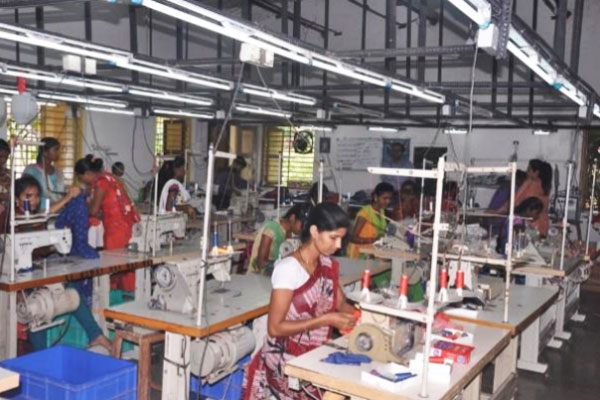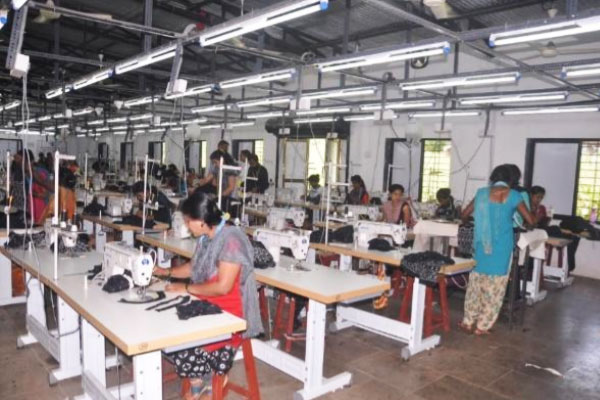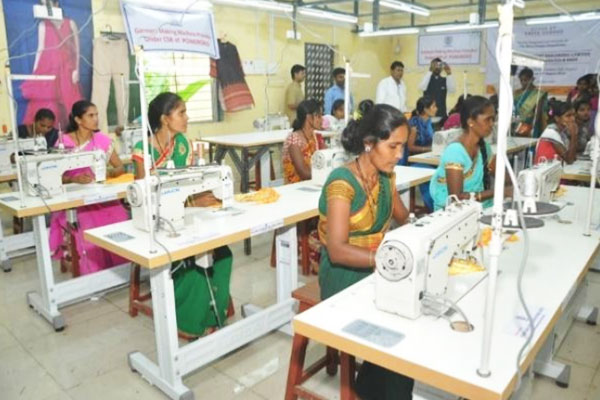 | SHG | Women Trained | Women Employed |
| --- | --- | --- |
| Charoti | 83 | 40 |
| Jawahar | 71 | 45 |
| Dhanevari | 68 | 35 |
| Modgoan | 40 | 10 |
| Kawada | 35 | 24 |